Birthworkers in Singapore are putting this first ever Microbirth world screening together. Join us in this global screening on 20 September, be the first to watch a 60 minutes feature length documentary reveal how medical intervention during childbirth could be damaging the long-term health of our children with consequences for all of humanity.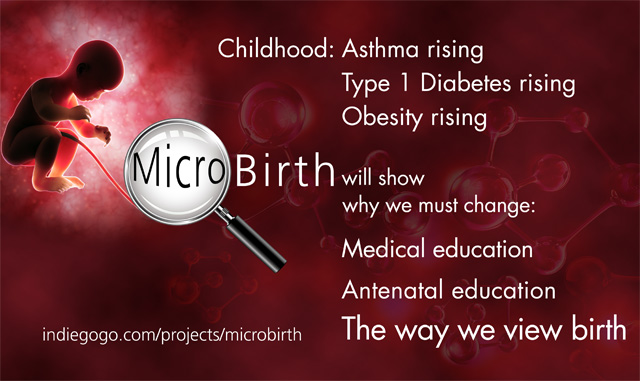 "Scientists in the emerging field of microbiome and Epigenetics are starting to warm that routine use of intervention in childbirth could have a devastating impact on the immune systems of our children. Intervention like… Through the lens of microscope, we are making a feature length documentary looking at today's medicalized approach approach to childbirth but seeing a whole new way…"
Look out for the broadcast of this event.
Date: 20 September 2014
Time:
Venue:
Cost: